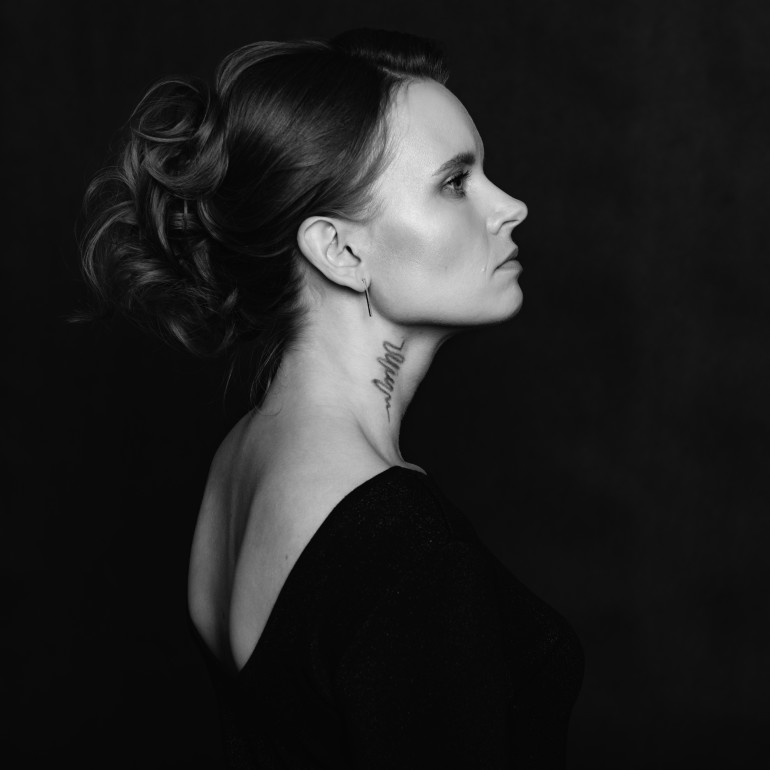 Oriana Masternak – a violinist, chamber musician, lecturer at the Krzysztof Penderecki Academy of Music in Cracow, Habilitated Doctor of Musical Arts. An award-winning interpreter and researcher of Polish music, both the forgotten and the newest. The artist regularly performs as a soloist and, above all, as a chamber musician in Asia, both Americas, and most European countries, presenting a comprehensive repertoire comprising masterpieces of all eras as well as world premieres of pieces dedicated to her. As emphasized by critics, her playing is characterized by a 'beautiful sound, extremely rich tone colours, flawless intonation, and natural phrasing.'
She has performed at such festivals as the Norfolk Chamber Music Festival (USA), Festival Pablo Casals in Prades, Mozartiade in Augsburg, Kalkalpen Festival in Grossraming, Pacific Music Festival in Sapporo, or Frühling Wiener Festival in the Konzerthaus in Vienna. In January 2012, she performed in the famous Musikverein in Vienna, in November 2014—in the Pushkin Museum in Moscow, and in December 2015—in New York's Carnegie Hall. In autumn 2019, she was invited to perform 13 recitals with Polish music in the most prestigious concert halls in China (with Justyna Danczowska at the piano). Since 2014, she has been co-creating the Messages Quartet, an ensemble specializing in the performance of Polish chamber music.
She has won a number of awards in national and international competitions, e.g. in Plovdiv, New York, Vienna, the Netherlands, and Italy as well as in Cracow and Łódź. She has also been a scholarship holder of various organizations, e.g. 'Young Poland' Scholarship Programme, Ministry of Culture and National Heritage of the Republic of Poland, European Chamber Music Academy, Louise Wilson Scholarship (Yale University), Pacific Music Festival in Japan, Adam Mickiewicz Institute, Thomastik-Infeld company, Małopolska Scholarship Foundation 'Sapere Auso,' or Scholarship of the Creative City of Cracow.
She studied at the Academy of Music in Cracow (diploma with honours in the class of Prof. Roman Reiner), Koninklijk Conservatorium in Brussels, European Chamber Music Academy, Yale School of Music, and at the Universität für Musik und darstellende Kunst in Vienna. Her artistic mentors include Johannes Meissl, Katalin Sebestyén, Małgorzata Skorupa, Magdalena Szczepanowska, and the Tokyo Quartet.
In 2014, the publishing house of the Academy of Music in Cracow released the artist's debut album with pieces for violin and piano by Lucien Durosoir (with Sławomir Cierpik at the piano), and 2017 resulted in the album entitled Philipp Scharwenka. Music for Violin and Piano, released by the Acte Préalable record label (again with Sławomir Cierpik at the piano). Oriana has also recorded for the DUX record label (with the Messages Quartet: an album with complete string quartets by Szymon Laks and the album Messages featuring quartets by Panufnik, Moniuszko, and Penderecki), Soliton, or Chopin University Press. In 2021, the artist's new album, 'Parallels', with Justyna Danczowska at the piano was released (featuring pieces by Mozart, Elsner, Ravel, Szymanowski, Tansman).
Oriana Masternak has her own violin class at the Chair of Violin and Viola of the Krzysztof Penderecki Academy of Music in Cracow. She was also a jury member of the Macroregional Chamber Auditions of Secondary Schools in Gdańsk and of the 7th International Competition of Music Interpretation in Krasiczyn. She has conducted master classes in Poland and abroad (including in Spain and Brazil). For several years, she has been a lecturer at the Małopolska Academy of Talents in Łącko as well as at the Summer Music Academy in Cracow.
The artist plays a Sebastian Lang instrument from 1788.